COMPLETED
Ongoing
LOCATION
Prospect Heights, Brooklyn
CONCEPT
Foreign Visitor
PROGRAM
900 sf residential office extension
HITCHHIKER
Piggyback
A relatively minimal presence on the existing roof, overhanging the skylight below. This scheme recognizes the side yard limitations requiring either no setback or an 8' minimum setback from the side lot line. The Piggyback organizes the two offices around a central exterior porch, partially greened to obscure sight lines over the existing roof.
Big Room
An introspective courtyard space, insulated from the city in contrast to the openness of the second oor. The Big Room provides the greatest autonomy for the two offices, which each look onto a private garden. Of the three schemes, this is the largest and has the most impact on building systems, including the existing roof, structure, drainage, and mechanical tower.
Zoning Envelope
This scheme imbeds itself into the existing roof to minimize its height and bulk from the street. The north office projects over the rear deck to maximize the zoning envelope and inflect the building mass to the rear. The offices arrange themselves around a glazed stair enclosure and a bridge spanning an opening that allows light and visual connection to the floor below.


Piggyback

Big Room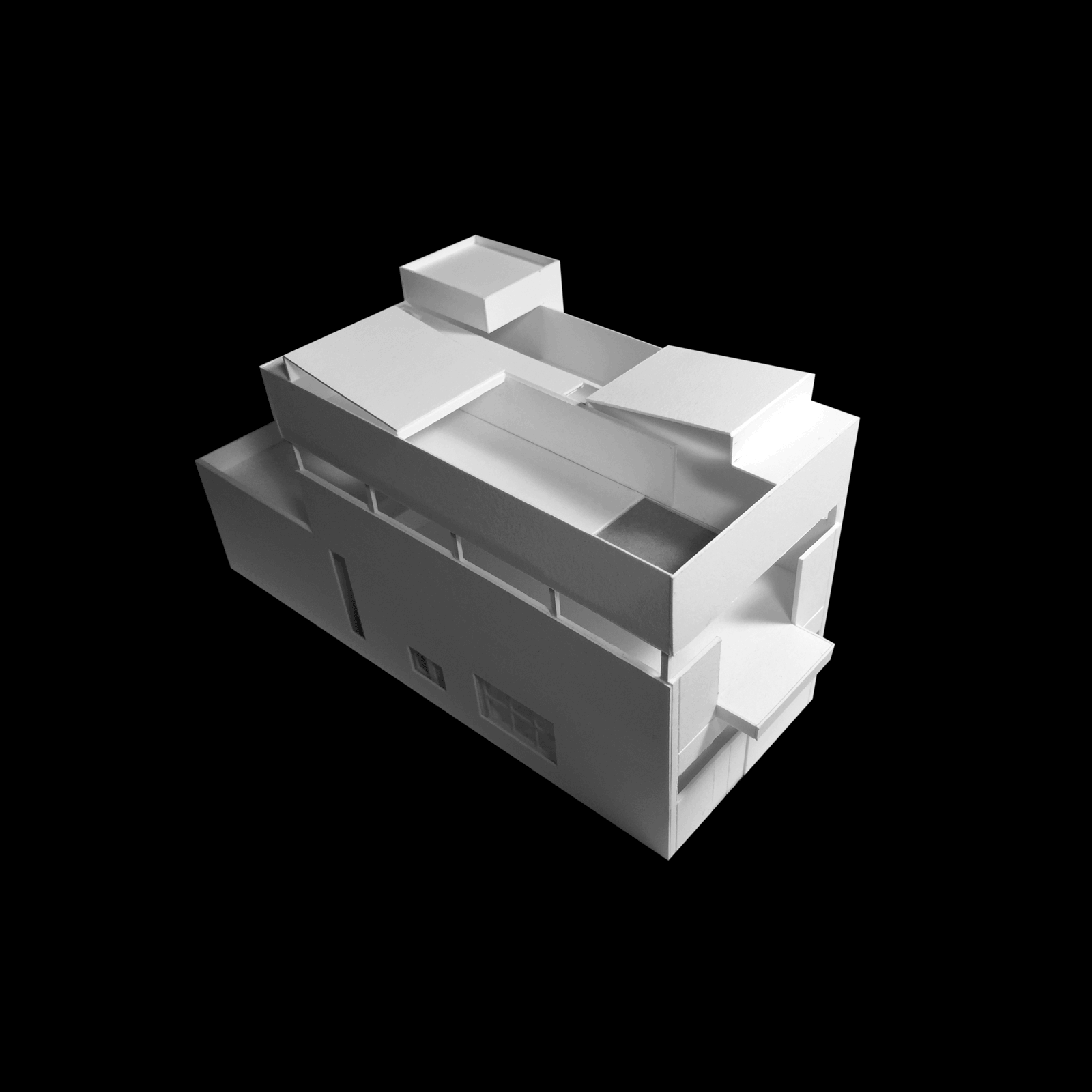 Zoning Envelope